How much does a jewelry appraisal cost?
Do you need an online jewelry appraisal? Look no further. We charge $19 to provide a fair market value for one piece of jewelry in 48 hours. If you need the appraisal faster, we can also provide it in 24 hours for an extra fee. Our experts are professional jewelry specialists with years of auction house experience. We also provide a comprehensive directory of jewelry appraisers near you.
Does jewelry lose value?
Unfortunately, there is no simple answer to this question. It really depends on the piece. Diamonds, particularly modern diamond engagement and wedding rings, do tend to be worth far less than their original purchase price. However, vintage diamond rings, particularly those from the Victorian and Art Deco eras, can actually increase in value over time. Gold is generally thought to be a good investment for portfolio diversification because it holds its value throughout times of political and economic hardship. It's also one of the few assets that can keep up with inflation and the rises in the cost of living. However, gold jewelry isn't necessarily a good investment because it loses value when it is melted to be more easily sold. The best way to ensure that your jewelry appreciates or increases its value over time is to invest in unique pieces from interesting periods in history and well-respected designer brands.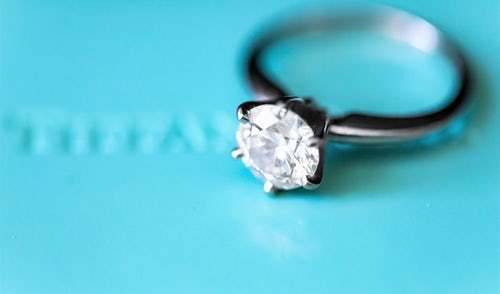 How is jewelry appraised?
Our experts take many factors into consideration when they appraise jewelry. The weight of precious metals and stones, as well as cut, color and clarity of the stones, are all very important in determining the value of a piece. However, it's also important to compare it to similar pieces that have recently sold at auction. This allows the appraiser to also take the current taste and demand into account. A unique or interesting history may also increase jewelry's value, so it's important to share these details with our experts when you submit your piece for appraisal.
Where can I sell my jewelry?
Depending on the quality and value of your piece, there are a number of options. The highest prices are typically paid at auction. The current record is held by the Pink Star diamond, which was sold by Sotheby's in 2013 for more than $83 million. However, the buyer defaulted, so the piece went back into Sotheby's inventory. The esteemed auction house sold it again in 2017 for $71.2 million. Another pink diamond, known as the Graff Pink, was auctioned by Sotheby's in 2010 for $46.2 million. This almost 25-karat ring once belonged to Harry Winston. Regardless of your jewelry's value or history, we are happy to provide resources and support to help you sell your piece.
---